What We Do
We help brands design, develop, and launch great products for their users. We help them figure out what to do next.
Our team's expertise spans a wide gamut. We often use our talents to design and develop gorgeous apps backed by sophisticated web services – at other times, we may be providing technical consulting for tricky bits to help a client's team get their project across the finish line.
Our expertise
Design
Design Research

Design Concepts

Prototypes

UI/UX Design

UI/UX Production
Mobile
App Development
iOS and tvOS App Development

Android App Development

Hybrid App Development

CarPlay App Development

Android Auto App Development
Web Development
Frontend Development

Backend Development

System Integration

Cloud Managed Services
Strategy
Product Development Process

Product Research and Proposals

Digital Marketing and Growth Hacking

Project Management

Stand-in CTO
Team Support
Training & Office Hours

Mentorship

Code Auditing
The Process
How We Help
Getting to a great product is tough. It involves thoughtful choices about design, deep knowledge of the market, and making use of the right technologies. It requires the right team putting their passion and experience to work. We play the role of your trusted partner in this journey.
Discover
During this phase, we immerse ourselves by listening, understanding, and thinking deeply about your idea. This helps us make informed choices that align with your vision. We start exploring directions for the product in search of a core that feels right.
Design
We take what we've learned and focus our energy on designing great user experiences that are simple, beautiful, and delightful, while meeting the business goals of our clients.
Our design team is discerning — all the little details matter. We iterate and iterate until our products are showcases that we can take pride in.
Transform
Our team of trusted developers get to work transforming designs into a real product. We apply best engineering practices and hard-earned knowledge to build reliable, scalable, and future-proof apps.
We're eager to meet technically challenging projects head on, and go the extra mile when needed, to ensure the product vision is not compromised.
Grow
Our responsibilities continue beyond just launching a product. Growth and sustainability involves continuous cross-functional efforts — roadmap management, ongoing development, operational support, expert technical consulting, user acquisition, retention optimization, team-building, and more.
Our clients come to us with questions and uncertainty. We guide them through the process and provide honest advice at every stage to ensure their investment and trust in us pays for itself many times over.
Technology
Tools We Use
We are adept at a wide-range of platforms and technology stacks. This allows us to use the most effective tool for the job so that the best results are attained.
Mobile
iOS
Android
React Native
Flutter
Web
Vue.js
React
Angular
Node.js
TypeScript
PHP
Go
Spring Boot
WordPress
Cloud
Amazon Web Services
Google Cloud Platform
Microsoft Azure
Our partners
Brands we've worked with
We're fortunate to partner with ambitious brands around the world. It's our privilege to work with companies who share our commitment to data-driven growth and marketing that add value to people's lives.
AEON
In addition to its prosperous supermarket chain, AEON now also offers a wide range of credit services.
Astro
Malaysia's leading multi-platform content and consumer company, serving 76% of Malaysian households.
MoneyLion
MoneyLion is a mobile banking and financial membership platform that empowers people to take control of their finances.
Astro Radio
The number one Malaysian radio network company that operates radio broadcasting services and more since 1996.
BFM
Top Malaysian independent business and current affairs-oriented radio station.
988
One of the best known and most enduring Chinese-language radio stations in Malaysia.
KLK
Malaysian multinational company with core business in plantation and is the third largest palm oil producer in the country.
JBI
International research organization delivering evidence-based information for health professionals.
Big Sweep
Established in 1988, this sweepstake lottery organisation is the sole operator of its kind in Malaysia.

Minebiz
B2B e-marketplace owned by Minebizs Group Sdn Bhd, providing a consolidated platform to bridge the gap between local exporters and foreign importers.
CoinGecko
Leading one-stop market analysis service provider for digital currencies since 2014.

TIME
Malaysia's leading internet service provider for businesses and homes.
Edotco
The first regional integrated telecommunications infrastructure services company in Asia, providing end-to-end solutions in the tower services sector.
Honeywell
Multinational industrial and manufacturing conglomerate that builds technologies and solutions.
Elanco
World leader in developing innovative products and solutions that enhance animal health.
Cardtrend
Asia Pacific's leading financial information management system for card program solutions.
CIMB Foundation
Implementation of CIMB Group's corporate philanthropic initiatives to empower communities.
Suria FM
Well known Malay-language radio station under Star Media Radio Group.
Daikin
World-class multinational air conditioning manufacturing and solutions company.

Huayang
Malaysia's leading property developers in the affordable housing segment since 1978.
Naim Holding
One of the leading township developers in Sarawak, involved in property development and construction activities respectively.
Hiredly
Leading talent sourcing and job hunting platform for young professionals in Malaysia.
ThreeG Media
Brunei's top IT solutions provider for telecommunications, banking, utilities and SMEs.
Betacard
Home-grown contactless digital card platform for personal or company's business use.
Awantec
Malaysia's leading technology and talent services platform innovator.
Trading Post
Leading Australian market classified serving among the broadest category ranges in the market.
Amazin' Graze
Local innovator in South East Asia in the art of making artisanal handcrafted healthy snacks.
Samsung
Multinational manufacturing conglomerate that operates in various industries such as electronics, appliances and construction.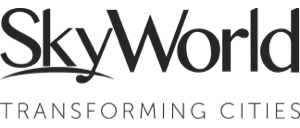 SkyWorld
Malaysian property developer that specializes in developing residential and commercial properties.

PropertyGuru
Founded in 2007, PropertyGuru is a leading online property marketplace that operates in five countries including Singapore, Malaysia, Thailand, Indonesia, and Vietnam.
Navis
A software company that specializes in providing operational technologies and services to the marine terminal industry.
Shell
One of the world's largest energy companies that operates in the oil and gas industry and is involved in the exploration, production, refining, and marketing of oil, gas, and petrochemical products.
Minelog
A total logistics solution provider focused on end-to-end supply chain solutions to manufacturers and SMEs.
Let's discuss your project
Snappymob is a passionate app developer based in Kuala Lumpur, Malaysia.
We understand that every project is unique. Contact us and we will get back to you with the next steps.