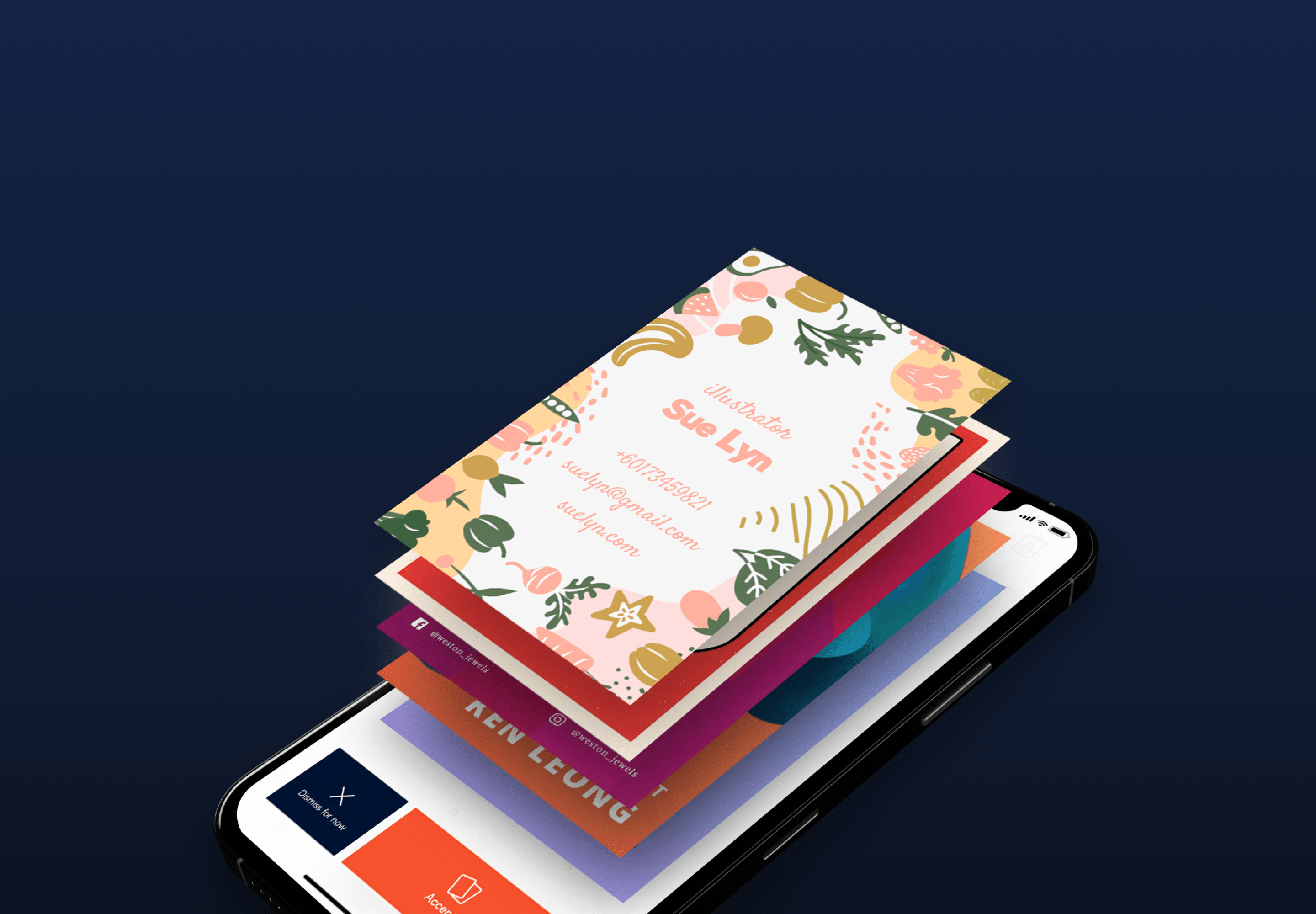 Digital Contact Cards for The Mobile Generation
An all-digital innovation, Betacard takes the mundane out of creating and exchanging contact cards and turns it into a seamless, smart, and convenient experience.
Betacard is the perfect application for creating and personalizing business cards in the digital age. It provides a simple solution for users who are tired of fumbling through physical cards before they can exchange information with others.
To help users navigate through the Covid-19 landscape, Betacard ensures a contactless, cost-effective, and green experience, for all. Update and get your card ready in a matter of seconds, access it across devices, and share it with a simple swipe. The best part? All links are live. That means reaching out to your contacts takes just a simple tap.
Turning Possibilities into Reality
Betacard came to be with the purpose of revolutionizing traditional business cards. The solution was to provide businesses and users from all walks of life a way to connect and exchange Information beyond physical bounds.
After months of iteration, the app was finally ready to change lives.
Although packed with amazing features, Betacard's uncluttered interface focuses on simplicity and functionality to ensure the best user experience for its users.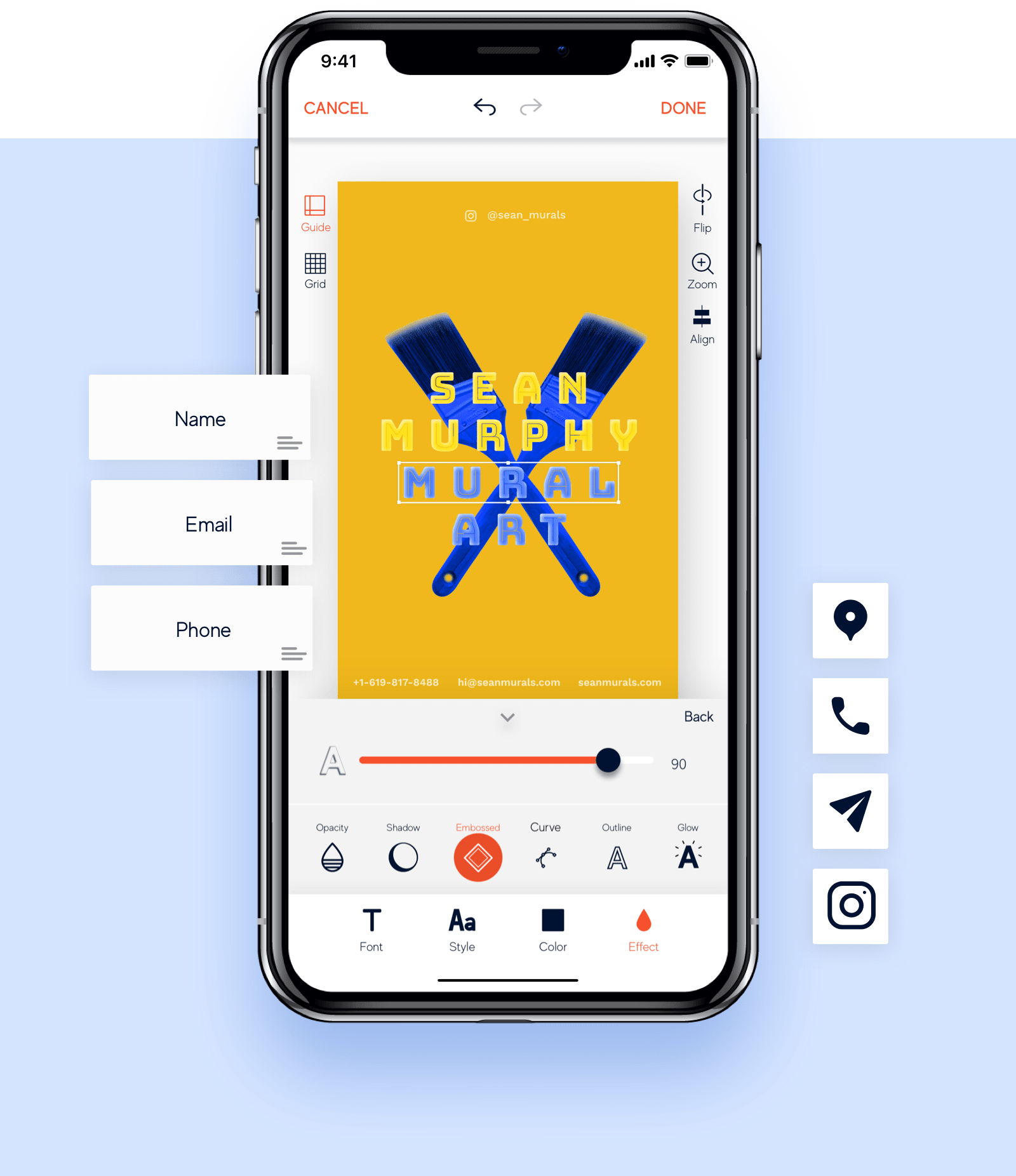 Full Control over Your Cards
A Swipe is All It Takes
Connect with 4 simple steps: Turn on your location and bluetooth, swipe up on your card, pick a recipient, and click send.
If you're not in close proximity with your recipient, there are 4 other sharing options to choose from — Share your new card with contacts in your Vault, share a link through Whatsapp and SMS, copy your betalink, or use a QR code.
Scan and Digitalize Any Card
Sick of keeping a drawer full of paper business cards? With optical character recognition technology, scan any business card into your Betacard app. All scanned cards can be edited and managed the same way a Betacard can — so you can safely keep all your cards in one place.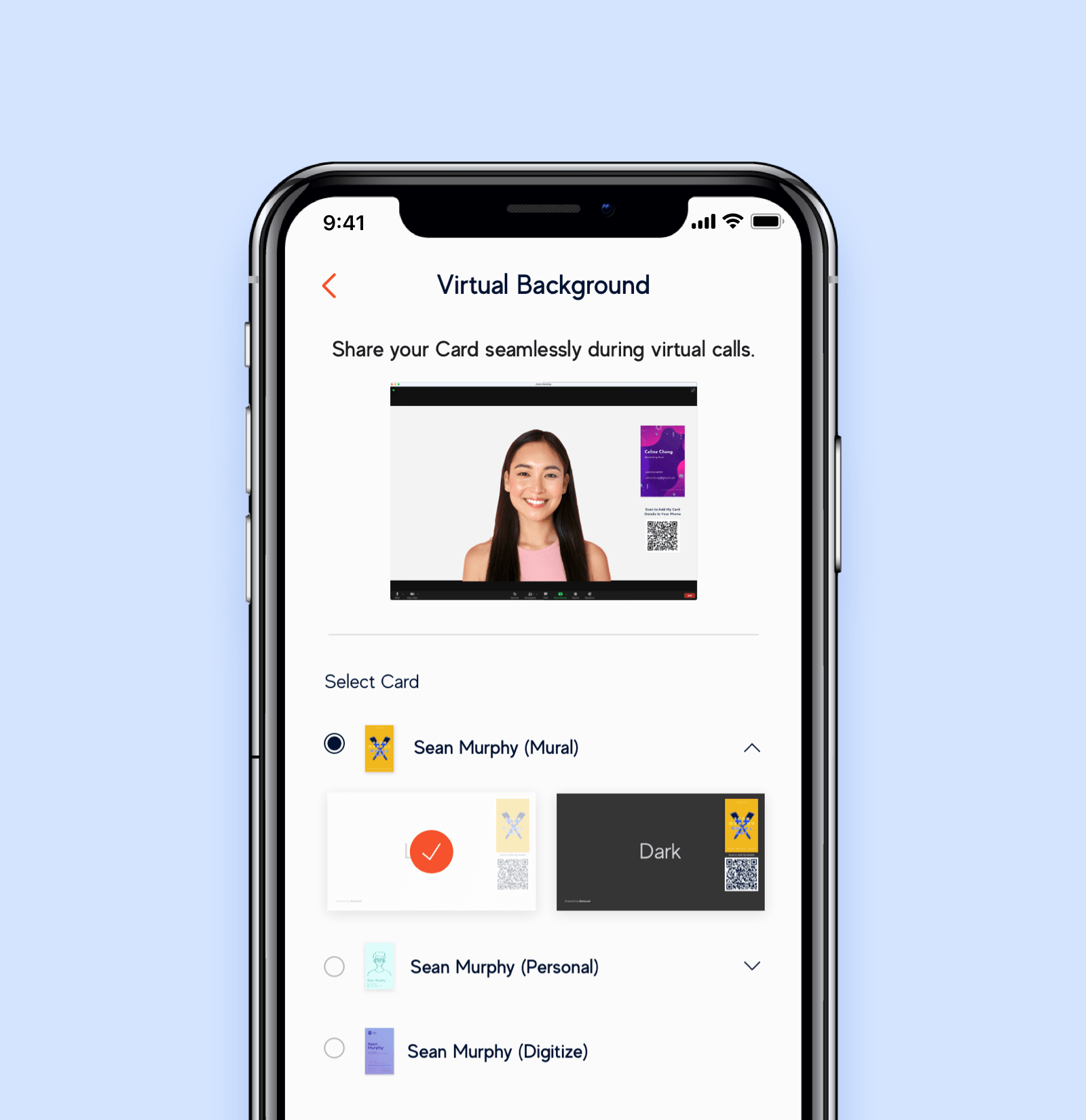 Virtual Backgrounds Enhanced
Keep Updated with Changes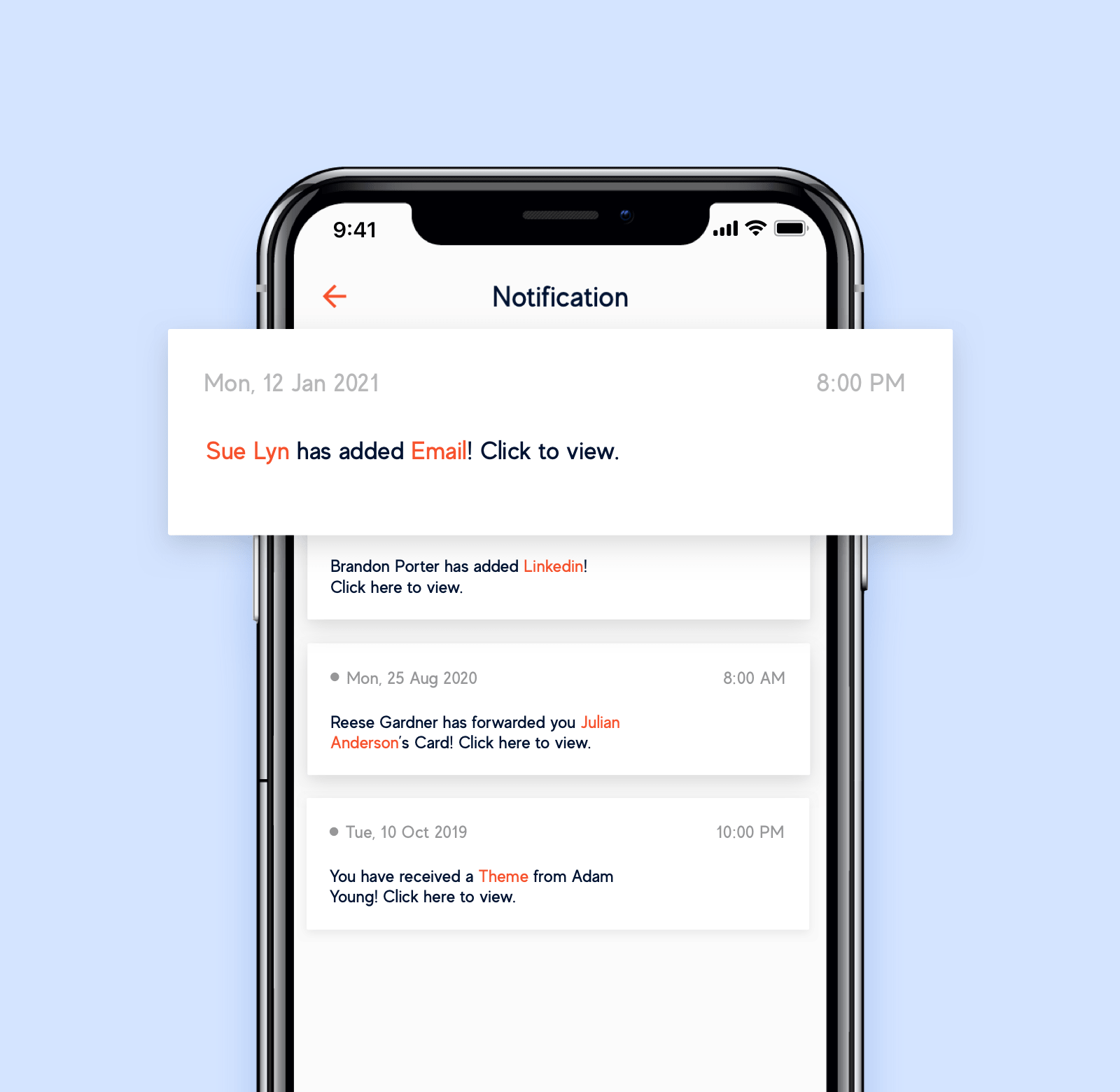 Personal Notes and Reminders
It happens sometimes — forgetting names of people you talked to, or having trouble recalling certain details about them. Betacard helps you with that.
With the Notes section, you can pen down important details and even attach photos to a contact's card to help you remember them better. If you want to be alerted on an event with them, set a reminder on their card for meetings, birthdays, or other events.
Betacard x Snappymob: The Journey
The Problem
Traditional business cards have always had setbacks. With poor flexibility and accessibility, information gets lost and outdated pretty easily. Cost inefficiency is also another disadvantage of using traditional cards. Betacard came to us with this brilliant idea to revolutionize contact cards. It became clear that they could become a disruptor in this industry, and since Snappymob has always been about innovation, we gladly took part in this mission.
Our Solutions
Betacard was made as a cost-effective solution for businesses and individuals that is completely green, easily catalogued, and convenient. Unlike traditional business cards, users are able to access and exchange contact cards wherever they are. And unlike other digital card apps, users are allowed to fully customise their cards and share this with anyone, even non-users. The accessibility and convenience that the app offers also eliminates issues like printing errors and old, outdated information when it comes to procuring business cards. With Betacard, we make use of the best technology by allowing users and their companies to exchange cards with anyone in a single swipe, and easily manage digital and physical cards on one platform.
Companies are able to set up their business card templates, and deploy them to all their employees in minutes
CTO Consulting
We started with an end-to-end support and consultant for Betacard that revolves around a C-level strategy that future-proofs the product to meet their business goals. This includes educating and identifying specific risks associated with the process.
Development
To make Betacard accessible to the big market, we developed native iOS and Android apps from scratch. Our team put together a platform that allows users to create and customize cards with a powerful card editor.
Backend Development
We used cutting edge backend solutions to equip the app with functionality that handles user profiles, cards, notifications, etc with ease. This custom backend development is responsible for transferring data between users and resources.
Snappymob has been an invaluable partner in getting Betacard to market quickly. They possess competent technical expertise backed by experience.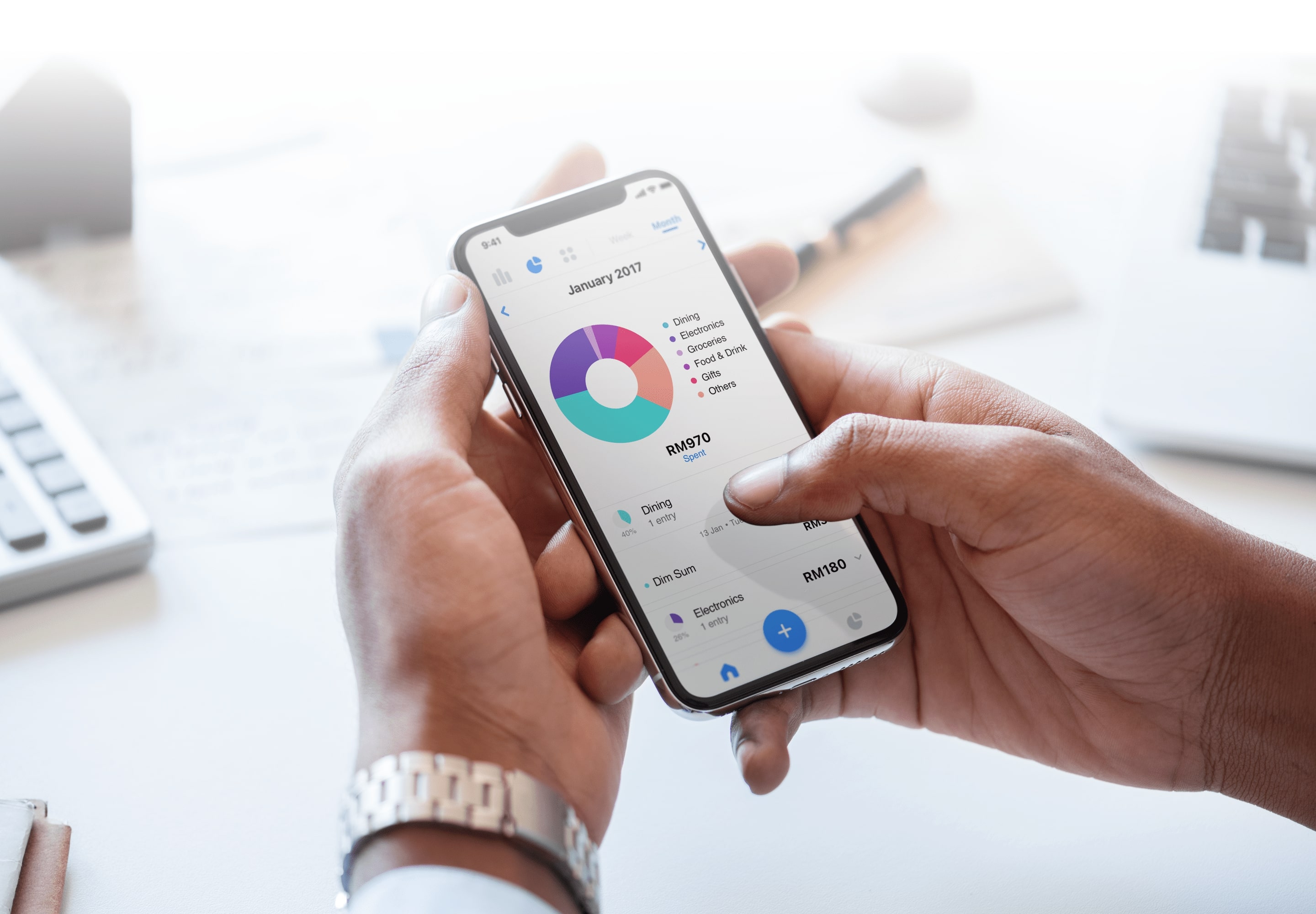 Up Next
Saved
An award winning budget tracking app
Let's discuss your project
We understand that every project is unique. Contact us and we will get back to you with the next steps.