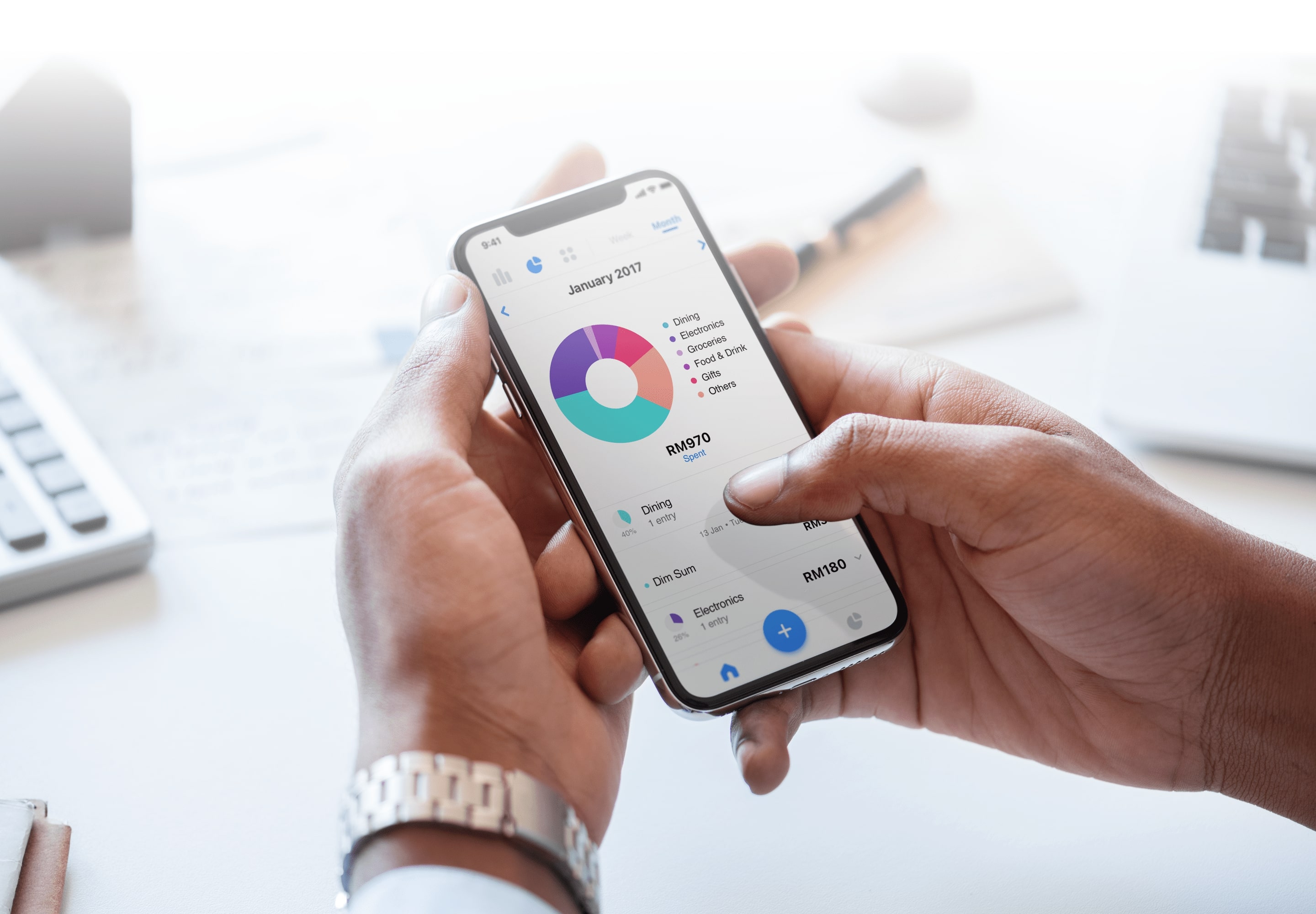 Personal budgeting and finance management made for all
This award-winning personal finance app is our take on finance management made simple for everyday use. We began developing Saved in 2014, and have brought it a long way since its first version.
Saved has been included in Apple's Best of App Store 2015, one of our most prized products, and we are proud to have had our efforts recognized.
The Story behind Saved
It had come to our attention that many financial apps in the market had user interfaces and features that are too targeted to a specific group. We wanted to do it differently.
Our goal with Saved was to come up with the simplest and most accessible design to ensure all groups could be part of the user experience we were crafting. Whether users were finance experts or beginners at personal budgeting, we envisioned Saved to be an app for all. And an app for all is exactly what we made.
The Journey
From testing the usability of its navigation structures to the perfect placement of buttons, weeks upon weeks of iterating and reiterating went by in our efforts to bring the Saved we envisioned to life. With each aspect of the app refined many times over multiple prototypes and team discussions, our hard work eventually paid off.
At the end of the line, we were delighted to see that we had developed an app worthy of being ranked #1 Top Paid and Grossing Finance App, and featured prominently on the App Store including Editor's Choice.
---
Taking Saved 2.0 to Another Level
When plan A doesn't work, we move to plan B right away. With Saved 3, we took the core features of Saved and made them even greater. While mindfully preserving the core experience that hundreds of devoted users had written us about, we worked towards two things — building a smoother user interface and a more functional user experience.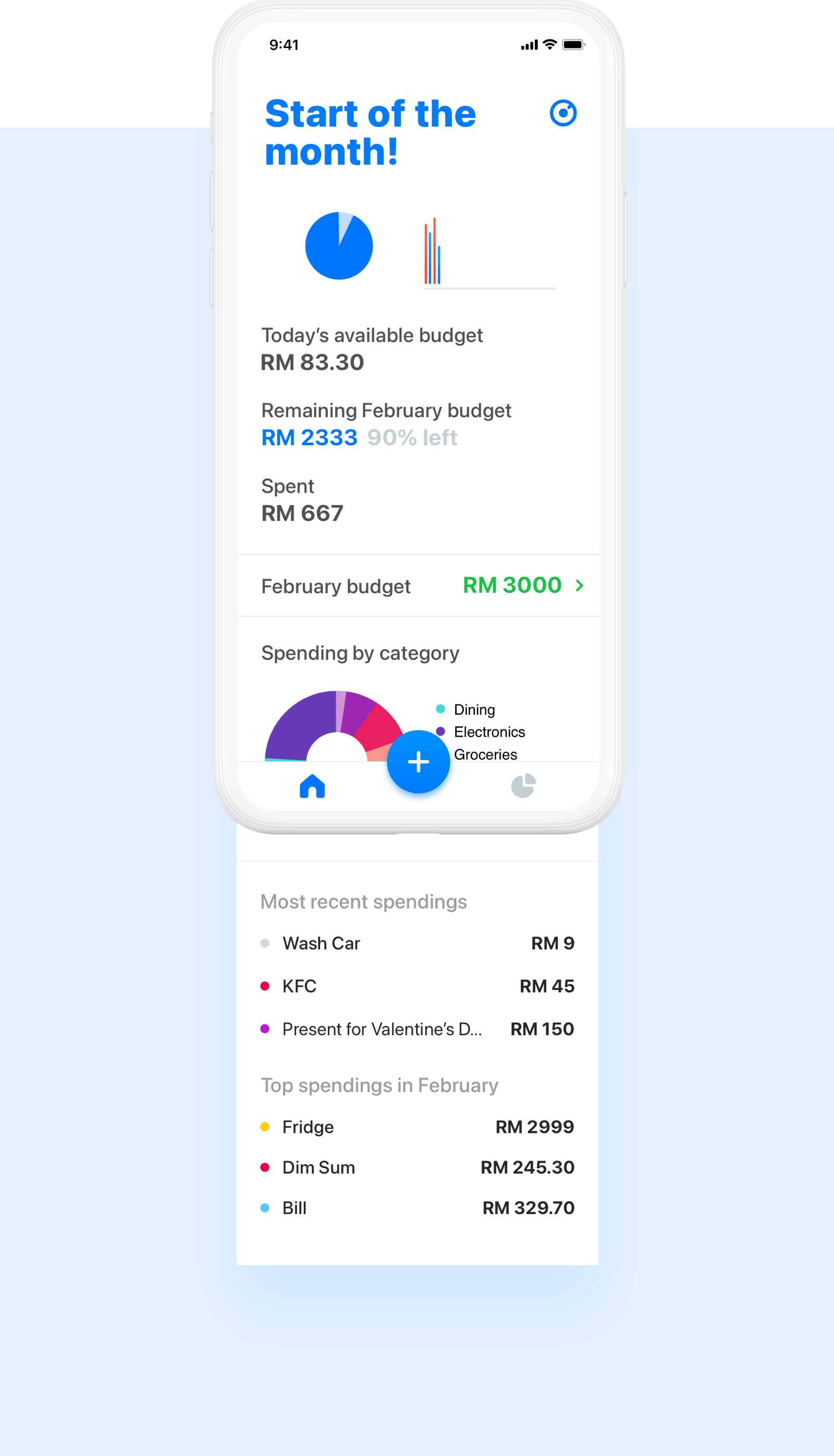 Meaningful Dashboard
One-Step Input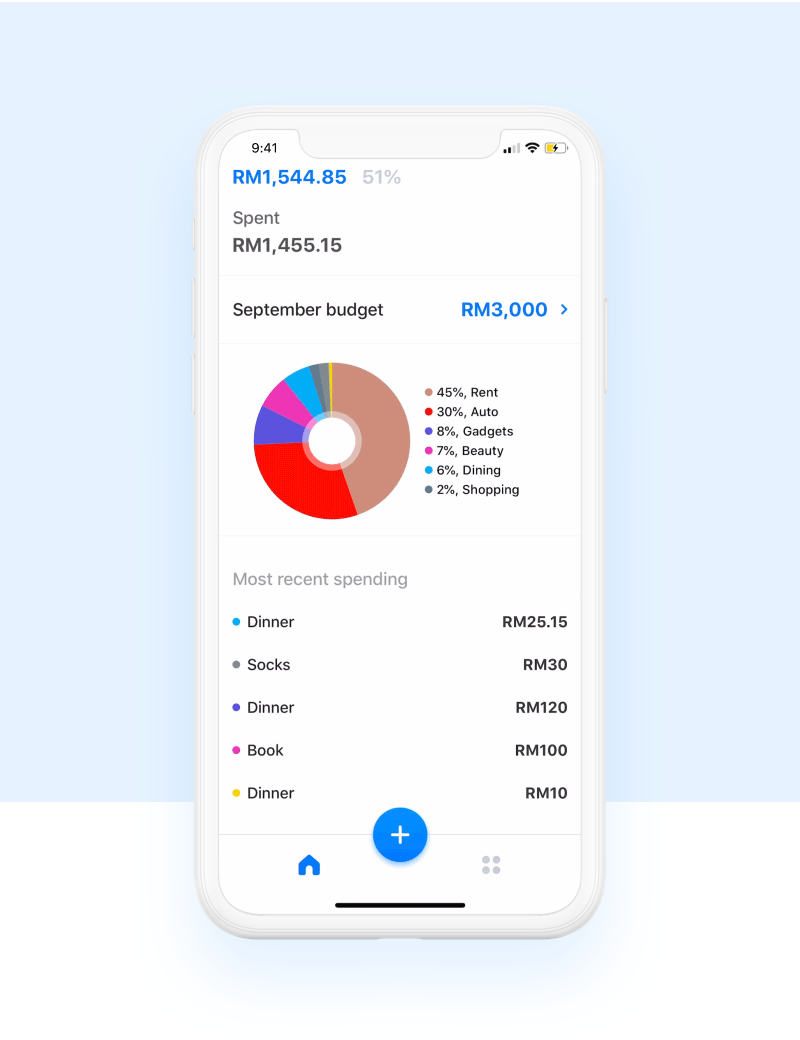 Income Support
Due to a high volume of requests, we gave Saved 3 a new feature — support for income. This added feature simplifies planning for users as it allows them to not only track their expenses, but also set their monthly income as a recurring item. To make this work, we made sure to implement it in a way that is unobtrusive to users' existing data and plans.
Expense Tracking Heatmap
Accessibility with Design Systems
We figured the best way to make Saved reachable to millions of users is by having a breathable, expandable design system that offers cross-platform usability. With careful planning, our team successfully built a design framework that is expressive and innovative, while remaining in line with standard practices for usability and accessibility.
Cloud Integration Support
We understand that it takes trust to store all of one's financial data and information in one place. Hardware and software both fail unexpectedly at times, and there is always the fear of losing important data to mishaps.
To give our users peace of mind, we got Saved 3 to support iCloud and the option to backup and restore data.
Featured on
As we look forward to continue crafting products that impact, we're delighted to have had our best work highlighted and featured in the press.
What We Did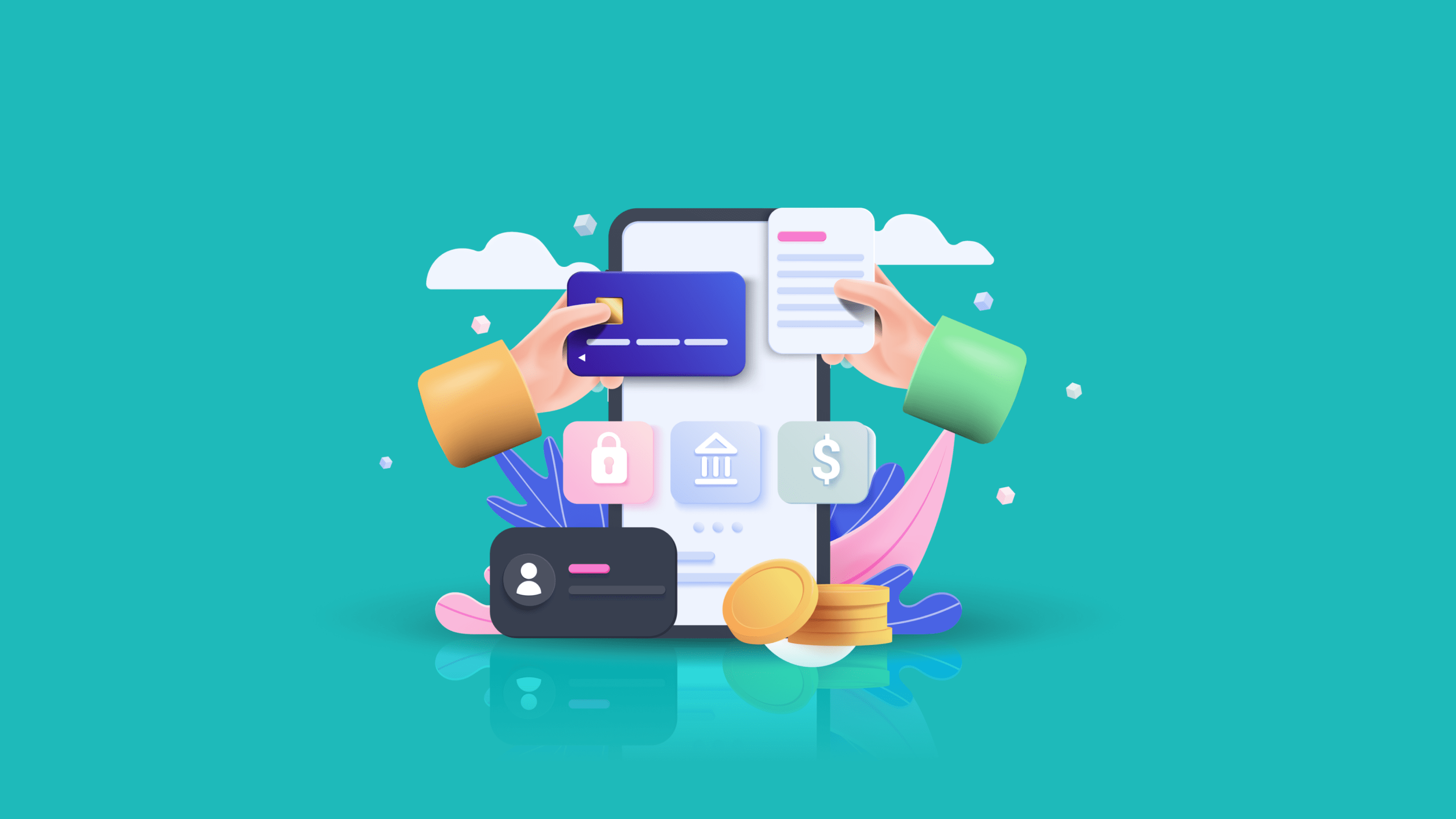 Up Next
MoneyLion
A smarter banking and financial infrastructure
Let's discuss your project
We understand that every project is unique. Contact us and we will get back to you with the next steps.